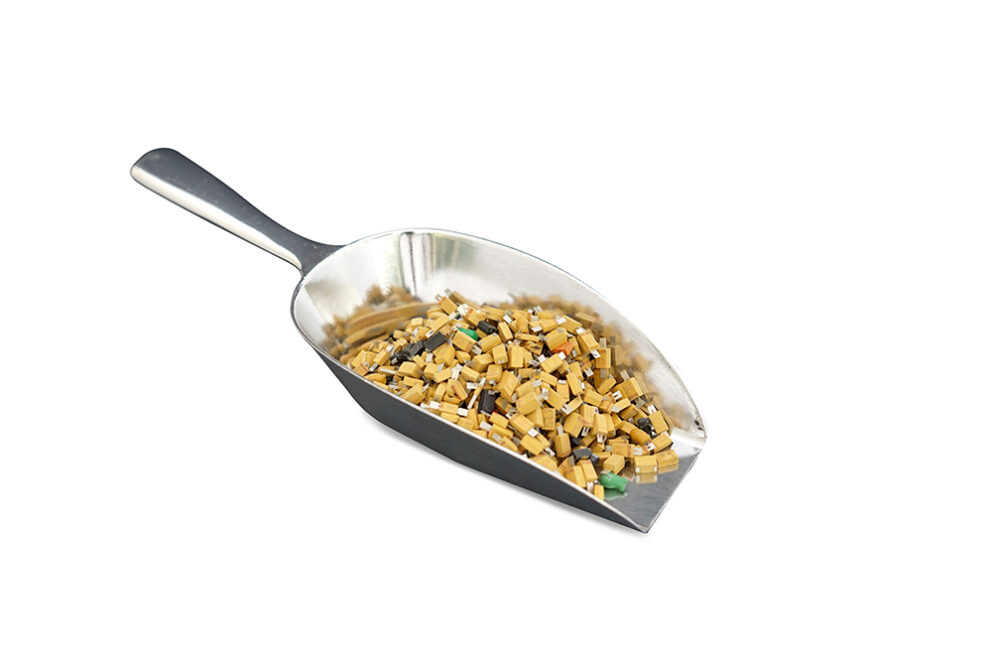 Our Closed Loop
Thanks to innovative recycling processes, we are able to reclaim tantalum from almost any type of scrap with tantalum content. As part of our "closed-loop-offer" we process used, recyclable tantalum-containing products from our customers and reprocess them to produce high-performance powders. Even after multiple recycling cycles, they are again available for use in their original quality. For the electronics industry, capacitors containing tantalum as well as tantalum sputter targets are likewise recyclable. Our integrated recycling processes can restore niobium and niobium oxide production waste to high-purity metals and oxides.
Benefits from our closed loop recycling concept
There are many reasons for taking advantage of our sustainable recycling concept.
High quality, even after multiple recycling cycles
Fair and transparent assessment of incoming recycling materials
Certified process according to DIN ISO 9001 and DIN ISO 14001
Compliant in accordance with national and international European legislation